Our
services
At Prema Care, we can introduce you to carers who are trained, experienced and equipped to provide general or specialist care – whatever your needs or requirements.
General Care
Even if your care needs are minimal, and the need for a live-in carer is more about companionship and support, we can make having that care in your own home a possibility, thus avoiding any stress or upsets associated with moving into a residential home or care facility.
Making sure you eat well, keep active and live a healthy lifestyle, a live-in carer will provide routine, support and security that will enable the best quality of life in your own home.
Care is always personalised to your lifestyle, independence and identity, in a place where you can be surrounded by all the people and possessions that you know and love. 
Dementia Care
Dementia affects the whole family, and so the presence of a specialist live-in carer can provide life-changing support for all concerned on so many levels.
As dementia can deteriorate rapidly, our carers are there 24/7 for routine, re-assurance and responsiveness to the physical, emotional and behavioural needs associated with the condition – including personal hygiene and incontinence, for your peace of mind. A live-in carer will work hard to promote a sense of purpose and stimulation, and will do so by encouraging shared activities such as cooking, gardening and shopping.
A live-in carer specialising in dementia care will encourage and never criticise, and will support the whole family through what we know is an overwhelming time. Your carer will diminish the burden to promote a more positive family bond at a time that would otherwise be understandably stressful. They will also keep you abreast of any changes, needs and indeed achievements that have been marked each day.
Spinal Injuries
When a person endures a spinal injury caused by a medical condition or trauma from an accident, it can completely change their life and independence. The physical aspects of such a condition present a range of care needs, but a live-in carer specialising in this area will also support emotionally through the range of wellbeing issues that the client is likely to suffer.
Live-in carers provide a level of support that can really help someone with such life-limiting or life-altering conditions to become more independent and adapt to – and overcome - the challenges ahead of them, all whilst giving them the opportunity, confidence and comfort of living in their own home.
Learning Disabilities
The care and support of a live-in carer can be hugely beneficial to those with learning disabilities, as they can provide tremendous support for them in terms of effective communication; both generally and in relation to the wider world. A live-in carer will also be a great advocate for promoting responsibility for a healthy lifestyle when it comes to things such as diet, exercise and any interventions that may help the client adapt and achieve socially, educationally and emotionally.
Live-in carers experienced within the area of learning disabilities are tuned in to the unique expressions of emotions and physical discomfort or pain expressed by their clients, meaning that they can effectively support that person in ways that the family cannot do alone.
Physical Disability
When it comes to the support of those with physical disabilities, live-in care is a truly wonderful support system promoting safe and independent living through effective mobility and personal care.
A live-in carer will encourage the client to access new activities to help them socialise, stay healthy and live a more fulfilling life, and all of this support is provided whether the person has suffered physical disability as a result of trauma, or whether the disability is as a result of a medical condition.
The support of a live-in carer can help with recognising early symptoms of ill health that a person with a physical disability may be more susceptible to, and will work hard to support them on an emotional level as well as a physical one.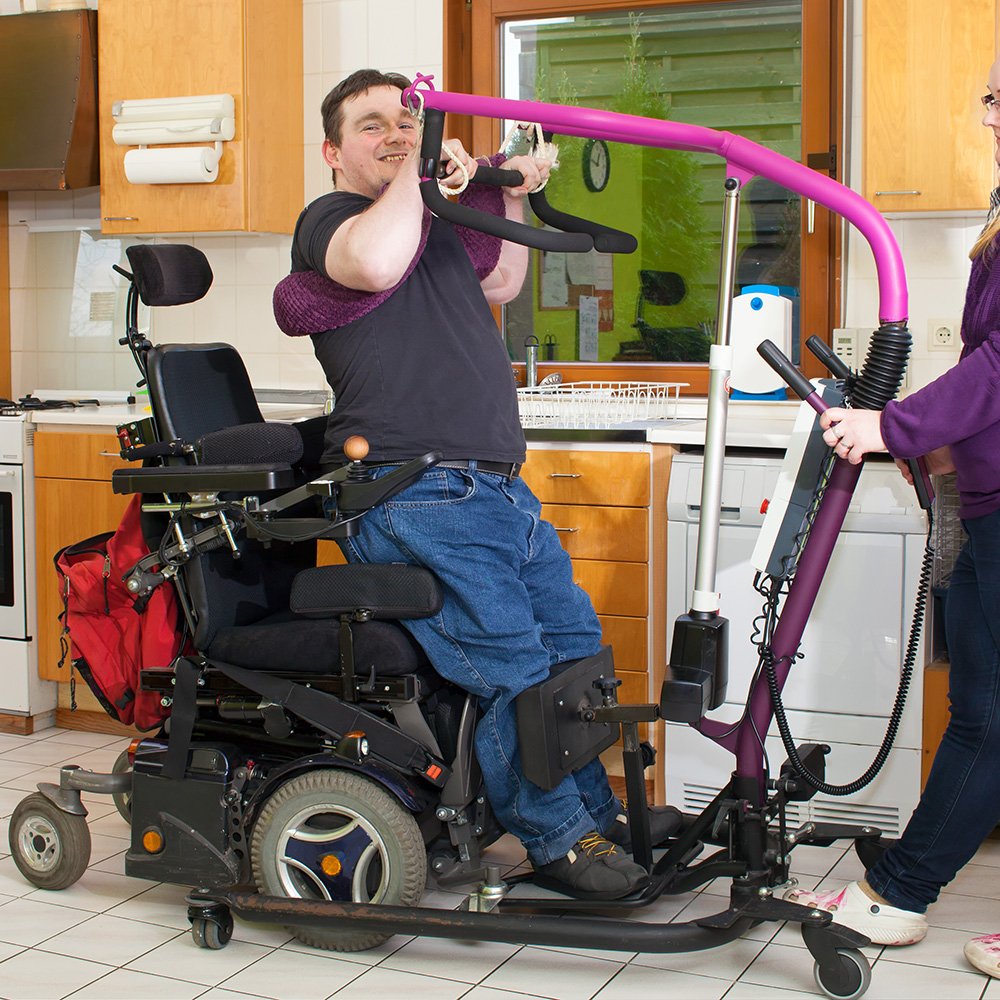 Respite Care
Live-in care is a popular respite choice for many people who need a break from caring – and everyone needs that break in order to relax and recharge mentally as well as physically! Respite care enables your loved one to remain in their own home and stick to their own routines and ways of life, meaning that any disruption or upheaval to their care is kept to a minimum. 
Even the most stable families can be dramatically stressed by the physical and mental demands of providing on-going care for a loved one. At Prema Care, we believe that you can only take care of your loved one if you can take some time to take care of yourself, too.
Convalescence Care
It might be the case that you or a loved one has recently returned/is due to return home after time spent in hospital or specialist care. It can be a strange time - filled with change. Regardless of how much or how little support you may need, a live-in carer can help you get back on your feet, back to good health, and back to feeling more like your old self again, no matter how long that takes, or how long you've been away from home.
By providing care and support 24/7 in your own home, our carers support you in the most conducive environment for rehabilitation. In addition, your live-in carer can then monitor your health and recognise early symptoms or signs of recurrence or deterioration, as well as helping you avoid any injury that may result in readmissions to hospital.
Palliative Care
At Prema Care, we know that palliative and end-of-life care is not just about supporting a client in the last weeks or months of their life, but about ensuring the best possible quality of life for all members of the family at every stage of the illness; from diagnosis through to treatment and beyond.
Live-in carers support individuals of all ages living with life-threatening or life-limiting conditions. It's a human right to be able to live out your life in your own home, and so our live-in carers will make sure that this can happen with dignity and comfort, and will be at your side from diagnosis through to bereavement, ensuring that your whole family can be supported at this emotional and burdening time.