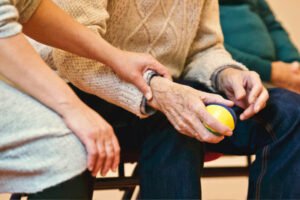 Should I Choose In-Home Care or Move to a Care Home
The answer to this question for elderly or health-compromised patients is never an easy one to find. There are benefits to both ways, but we must consider certain details to make this decision. In-home care is beneficial for many people, but they may eventually need to decide to move into a facility.
Level of Independence
The first thing that you must understand when making this decision is how much independence you still have. Independence is not just how well you can cook or clean. Live-in caregivers will often help with these tasks. Even if it's not a live-in caregiver, those who come in daily will often assist with these tasks. However, you must also realize how much care and help you need with personal hygiene or mobility. The best way to make this choice is to consider personal safety.
Risk of Escape
While you or your loved one should not feel like a prisoner, people with mental decline can get hurt if they wander off on their own. You will want to ensure that your loved one is safe and secure. Live-in caregivers can often help minimize the risk, but they are only one person. They cannot be expected to prevent everything. Facilities have multiple shifts with several workers at the time. There are more eyes to maintain security.
Finances
Unfortunately, finances play a role in which type of care you might receive. Some insurance plans will help cover the cost of live-in caregivers or in-home visits. However, other plans will only cover the cost of facilities. Paying for these caregivers is not easy if you do not have a plan to cover it.
Desires
What you or your loved one want is still essential. If in-home care takes place at home far from visitors, you might choose to live in a care facility. This type of facility can maintain interaction with others if isolation is more likely at home. While you may be comfortable in your own space, doing so alone is often undesirable.
Level of Care
If you require round-the-clock care, you might choose a centre rather than being at home. This way, no one feels that they are burdening one person, and multiple in-home caregivers are not required.
Final Considerations
You must decide what is most important for you and your family. The risk of getting lost or hurt is not worth staying at home. Patients' wishes must be considered, however. If the patient wants to stay at home, try to exhaust all options before moving to a facility. Work with physicians, loved ones, and coverage plans to make the best decision you can for you or your loved one. Never be afraid to reevaluate if something does not work. If you opt to stay at home and are getting hurt or not getting adequate care, review other options. Likewise, if you feel too constrained in a facility, work with your loved ones to reevaluate the possibility of living at home.